About the Family History Company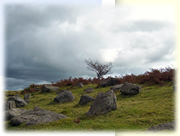 Back in the late 1960s my Mum was asked to help Cambridge University with a historical project concerning research into populations in small villages. This involved spending long hours deciphering old parish registers at the local records office in Warwick and filling in family group sheets. Having always been interested in local history I went along to help and was hooked!
With the help of my Gran I put together my family tree on a roll of wallpaper - since then tracing ancestors has developed into something nearly everyone wants to do, but with limited knowledge and time it can be difficult.
I´m well organised, self motivated conscientious worker who can problem solve by ´thinking outside the box´ ­ with a mature and positive attitude to people and their problems. Being a reliable, confidential and patient good listener who pays attention to detail I´m here to help and can offer a variety of packages, commissioned research and tuition to get the ball rolling.